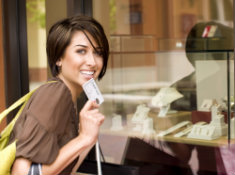 Visa Check Card
Get the purchasing power of your Northern Skies FCU account in one slim piece of plastic. The Visa® Check Card allows you to access your checking account anytime with a simple swipe. You can use it to make purchases in stores or online, or get cash from any ATM—funds are pulled from your account immediately to cover the cost. It's that easy!
Summary

Access your checking balance anytime

Accepted worldwide

Make purchases or get cash from any ATM

Funds deducted automatically

No monthly fees or finance charges

Free with Northern Skies checking account




List of Alaska Surcharge-Free ATMs.




Visa/PLUS ATMs

Northern Skies FCU is a member of the VISA/PLUS ATM Network, giving you access to your funds at more than 855,000 ATMs in 149 countries. Through this program, you can perform numerous transactions including deposits at any VISA/PLUS ATM.