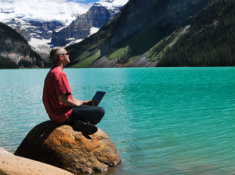 eSuite Electronic Services
We don't believe in "banker's hours"! With these free* services, you can access and maintain your accounts anytime from any internet-enabled device, no matter what time it is. You don't even have to run to the credit union or get up from your desk—just a few clicks and you can view balances, transfer funds between accounts, pay your bills and so much more. How's that for convenient?
Summary




!! UPDATE NEEDED | Internet Explorer (IE) Users




To ensure that you are able to continue to utilize many of the electronic services that we offer, it is essential that you upgrade your Internet Explorer browser to the most recent version (currently IE 11).





Click here for information on determining what version of Internet Explorer you currently have.




Click here for upgrade information.





~~~~~~~~~~~~~~~~~~~~~~~~~~~~~~~~




eNavigator Online Banking is up and running on our NEW platform!






System Status




System Status: Available





e-Navigator! Online Banking and The Navigator Phone System are generally available 24 hours a day, except when we perform occassional system maintenance (usually scheduled Sunday through Saturday from 4:15 am to 4:45 am AST and on Mondays from 6:30 am to 7:00 am AST).




Important Notice Regarding Your Browser Security Settings - Here at Northern Skies FCU, the security of our member's personal information is one of our highest concerns. To ensure that online banking information is not able to be viewed once you have logged out of our system, we encourage you to assess whether you may need to make some changes to your browser settings. Click here for more information on browser settings.