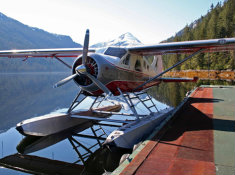 Recreational Loans
You can't live in Alaska and not appreciate the Great Outdoors. Enjoy it even more with a cabin get-away, new plane, boat, ATV, snowmobile, or other recreational vehicle; we can get you the means to pay for it. With a quick and easy loan from Northern Skies FCU, you can concentrate on more important things, like where you are going this weekend!
Summary

New or used

Affordable payments

Generous terms

Pre-approval available

Personal service

Local decisions

Quick approvals

Easy to apply




Loan Types

We offer financing for:

Aircraft
Boats
Motorcycles
Off-road vehicles
Motor homes
Campers and trailers
Snowmachines
Jet skis
4-wheelers
Recreational property
And more!