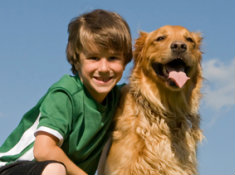 Dollar Dog Kids Club
It's never too early to start your kids down the path to financial responsibility. Start them out with the Dollar Dog Kids Club!
Available to kids 12 and below, this account was designed to teach the importance of saving money in a way that's both fun and educational.
Summary

APRIL IS YOUTH MONTH! Stop by either of or branches to enter the Youth Saving Challenge, get a FREE gift, and a FREE photo with Dollar Dog! Click here for details.




Here's just some of what you can look forward to by having a youth account:




Learn the value of saving money

Free gift at signup

Online access to games and activities at Dollar Dog's Clubhouse
$5 minimum deposit

(to open the required savings account)*




Additional information about how to join can be found on the Dollar Dog Parents Page.




>>> IMPORTANT: We are committed to protecting the online privacy of the children who visit our web site and Dollar Dog's Clubhouse to complying with the Children's Online Privacy Protection Act.




Please click here to view our Children's Online Privacy Policy